Google is everywhere. It is even a verb now: "Google it!".
In this highly competitive online environment you must ensure your organisation is easily found online. An important first step for any new organisation is to create a 'Google My Business' account, which is now the main dashboard for managing and tracking your online presence across Google's various platforms including Google Local (Google Maps), Google+, Google Analytics and Adwords.
Once you create a My Business Site (and verify it), Google automatically creates a Google+ Page for your business, so all you have to do is add text and images.
Google+ is very important for your business as it shows your company in the search result.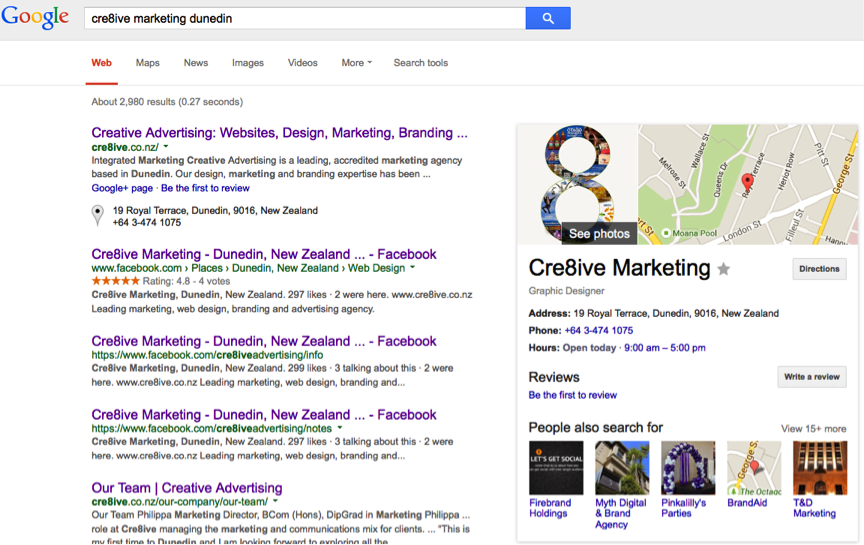 Google My Business has a range of useful features: Insights shows you the number of views your business has received divided into search, post, photo and profile views. Further important metrics such as clicks, shares and comments from customers using Google + are also viewed here. Google My Business allows you to upload Images, which are then linked to your business profile and will turn up in search results.
Related to Images is the Business View, where you can upload a virtual tour (tutorial on Google My Business) of your business that will be an addition to your business's location on Google Maps.
Establishing your Google My Business page should be a high priority for all businesses aiming to be found online.