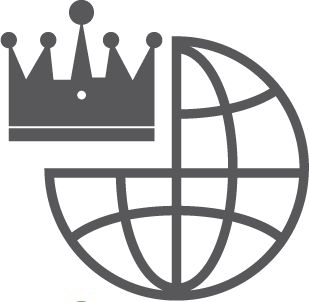 Branding
We work alongside our clients to create a unique identity that conveys their brand message. A solid logo and identity is the foundation of a great brand. We create helpful brand guidelines which help ensure the best reproduction of your brand is carried through to your clients, no matter which media is being used.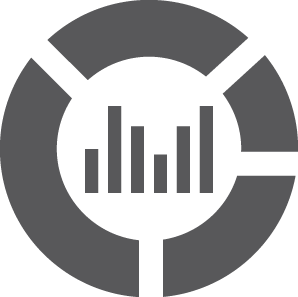 Marketing: Strategise, Design & Develop
Our marketing services are designed to generate as much 'buzz' as possible using conventional media and online marketing.
Marketing techniques have dramatically changed in recent years and our focus has shifted to specialise in
Digital Marketing
including
inbound marketing
- giving away valuable content that your clients and potential clients want. Content such as blog posts, ebooks, case studies, free trials, guides, videos, webinars and podcasts.
Cre8ive utilises the range of digital marketing methods such as social media, online advertising, SEO and
Google Adwords
to build brand awareness, develop customer relationships and generate leads.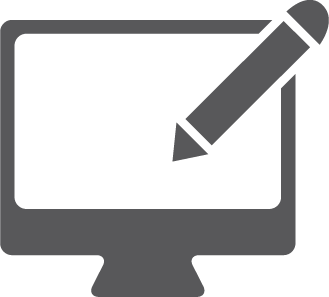 Graphic Design
Our focus is to create engaging print and digital design that effectively communicates your Brand's personality and messaging. Whether you require a Brand redesign, a brochure, social media graphics or an online ad campaign, we can ensure that you will stand out from the crowd, beautifully and consistently.
Corporate Stationery
Print & Online Advertisements
Posters & Brochures
Annual Report & Investment Statements
Packaging
Signage
Website Design
Our focus is creating websites that are designed and coded beautifully. We create engaging and innovative mobile, tablet and desktop user experiences, using Responsive Design.
You should be able to explain what your company does and sells in just a few sentences. We'll help you focus on the key points: who, what, where, why and how. We'll help create clear and persuasive content that speaks directly to your target audience and works in perfectly with your design.
We assist our clients with all stages of the website process from registering domain names, web hosting and analytics to planning, design, research, copy writing and promoting your website. We also optimise all our websites for search engines. SEO Explained: 

Watch our short and easy to understand video that covers the basics of the process of ranking websites higher in Google.
Not sure if your site is performing as well as it could? Want to get it higher up the search rankings? You might benefit from our Web & SEO Audit.

Search Engine Optimisation
It's no longer enough to be online – you have to be FOUND online. There are certain things besides just creating a website that you'll need to do in order to be found.
When we develop or redesign a website our planning process includes a Search Engine Optimisation (SEO) Strategy. This entails preparing a website to enhance its chances of being ranked in the first page of a search engine.
Search engines provide an opportunity for businesses of any size to generate traffic, leads and sales. Search Engine Optimisation isn't just about building search-engine friendly websites. It's about making your site better for people too. For example, a responsive website (ie mobile friendly) is a must-have.
Google Adwords
Google AdWords is a powerful and complex advertising platform that instantly positions your business in front of its target audience on the first page of Google.
Our team understands what it takes to develop a great Google AdWords strategy starting by getting to know your goals and taking the time to research your target market. We then create your campaign by:
Reviewing your website to ensure it will convert traffic via Google AdWords and accurately track the data.
Determining the geographic locations you wish to target.
Determining your monthly budget that you wish to allocate.
Keyword research.
Our team will continually optimise your campaigns and provide ongoing recommendations to improve your Adwords.
Our Director, Philippa Crick, is Google AdWords Certified, which is a professional accreditation that Google offers to individuals who demonstrate proficiency in basic and advanced aspects of AdWords. This means that Google recognises her as an expert in online advertising.
Want to know more? Take a look at our Airport Case Study showing how we doubled a client's revenue in a year.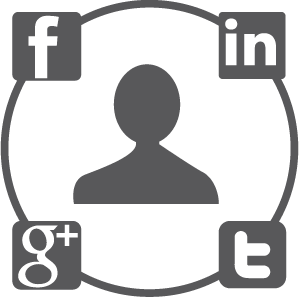 Social Media Marketing
There is a huge potential for social media marketing to increase sales but generally a lack of understanding on how to achieve those results.
At Cre8ive we can assist with a well-thought out strategy for social media based on your business objectives and its integration into your overall marketing plan.
Being a small business ourselves, we understand that you have to prioritise your resources towards activities that deliver the most impact. We'll recommend the most appropriate social platform for you to target, engage and grow your key audience. We can help create your social media presence or perform audits of your existing channels, advice on how to build your audience, what to post and we offer the creation of customised graphics.
Facebook Advertising Management
With Facebook Advertising you can now reach a huge audience of potential customers and boost your website traffic instantly.
Whether you're starting from scratch or just need help, we can manage your Facebook Advertising to maximise your brand's exposure and to drive sales.

Email Marketing
Email marketing remains one of the most productive and cost-effective means of generating leads and selling products by sending targeted and relevant messages straight to client inboxes.
We create bespoke email newsletter designs as well as template-based designs within email software. We recommend using email marketing software as it is affordable way of managing your database and provides key real-time data that is crucial for monitoring performance, such as
how many open the email
how many click any links contained within the email
how many share the information on social media
database management: ability to sign-up direct or unsubscribe
We provide training on how to use the software and can help with your email marketing strategy in order to maximise your efforts.
There are numerous email marketing programmes available and we can guide you through the process of selecting the one that is suitable for your business.
If you would like a FREE guide with tips on creating a successful email marketing campaign, download Ten Top Tips for Email Success.