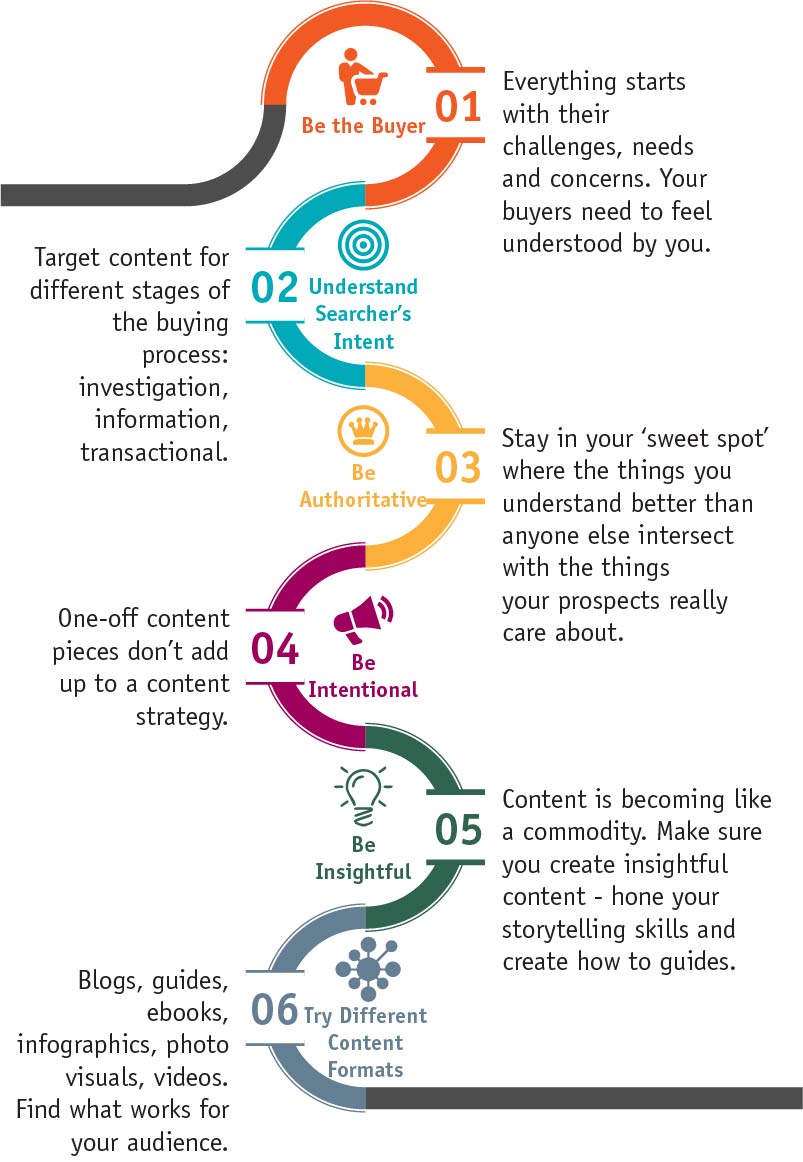 The six principles of great content is a great starting point for your marketing plan that specifically relates to content. It should include details such as the key topic areas you will cover, what content you will create, when and how to share your content and specific calls to action you will include.
Content Marketing Strategy
At its core, your content marketing strategy is your "why." Why you are creating content, who you are helping, and how you will help them in a way no one else can. Organisations typically use content marketing to build an audience which they can then leverage for increased sales or to develop loyalty.
Content comes in a variety of options such as blogs, whitepapers, how to guides, infographics, webinars, podcasts and videos.
Check out this '25 Ways to Wear a Scarf in 4.5 Minutes' video that is a very creatively visual way of illustrating the different ways you can wear your scarf. It has close to 40 million views.