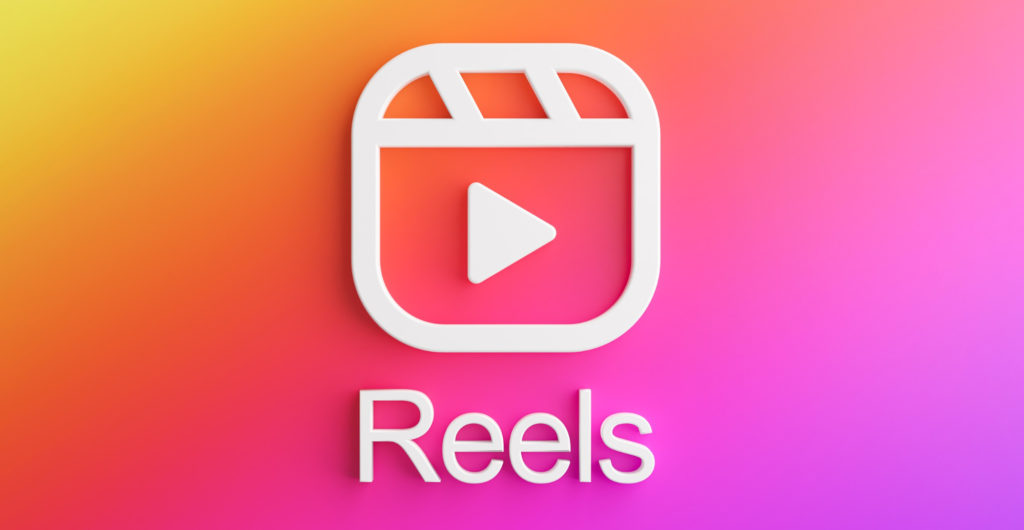 The age of social media has meant that attention spans have been dwindling. To market effectively, it's becoming more and more crucial to do so in a concise yet entertaining manner. Instagram Reels is fast becoming a popular marketing tactic to convey messages in an easily digestible, fun way.
What is Instagram Reels?
Reels was developed by Instagram as a direct reaction to the popular Tik Tok platform that gained huge momentum during 2020. Instagram realised they needed a new feature to gain back some of the market share it had lost to Tik Tok.
Reels' design is very similar to that of Tik Tok; bite-size video clips (15, 30 or 60 seconds) which can be edited with text, filters, stickers and music.
Unlike Instagram stories which are temporary photos or videos that expire after 24 hours, and IGTV long-form videos, Instagram Reels are short-form videos that can live on your profile indefinitely. The casual format of Reels and the editing features within the Instagram app makes it much more feasible to create clips which don't require high-end production. Reels offer a place to share informal, behind the scenes glimpses into you and your brand. The feature can be a very useful tool to a business wanting to share information in an engaging way.
Instagram Reels is Currently the Favourite Child
At Facebook's Q2 earnings call in July 2021, CEO Mark Zuckerberg said that Reels is the largest contributor to engagement growth on Instagram.  Facebook, which owns Instagram, will be doing all it can to promote the new feature among its users. Uploading a Reel to your account will likely mean that it will get pushed to the Explore page of your followers. This will reach more of an audience than a normal Instagram feed post would. In order to maximise your reach and exposure, utilising Reels is definitely something to try given its current status as the favourite child.
Improved Engagement on Reels, is this the case? 
Engagements such as views, comments, likes and reshares are important in order for your post to rank in the feeds of Instagram users. Many companies have seen their engagement skyrocket since switching to Reels - although it is not as straightforward as uploading a reel and forgetting about it. Improving engagement on Instagram through Reels can be done, however it requires careful care and attention. The Instagram algorithm will give your Reel more exposure but it's your job to create relevant, engaging content. The more likes/comments/shares you receive on a reel, the more Instagram will increase the reach of your Reel which means more eyeballs on it. It eventually becomes a self-perpetuating cycle. Its also important to try and cultivate conversation on your reels. This can primarily be done by responding to comments on your Instagram Reels, or at the very least 'hearting' them.
Instagram Reels are currently one of the hottest topics in the world of digital marketing. This is party due to the fact that Instagram has been pedal-to-the-metal since releasing the feature. In a bid to compete with Tik Tok they're doing everything in their power to promote the feature. This plays into the hands of any digital marketer. Through careful attention to the content you create, using Reels is currently the best tool you have to increase your organic, free reach.