What Changes in Facebook that will impact your Business?
On 31 March 2012 all Facebook Pages will move to a new layout called Timeline. These are the key changes:
Cover Photo
The cover photo is located at the top of the page and replaces the five strip images. Try to choose something that showcases your brand but doesn't detract from the content. Cover photos are 850 pixels wide x 315 pixels high. If you upload an image larger than this you will be able to adjust placement.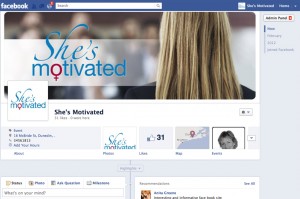 The important factor to note here is that there are restrictions about the cover photo. You can't have any calls to action, such as "Tell your friends" or instructions to people to like your page. You also cannot have any contact details in this image – full details can be read here.
Profile Picture
Your profile picture represents your Page on other parts of Facebook, like in news feed. Use your logo or another eye-catching image that represents your business. The profile picture size has been changed to 180 pixels by 180 pixels. It appears next to every post in the news feed at a smaller size - 30 pixels by 30 pixels.
Photos, likes and apps are now at the top of your page. Photos show in the first spot, but you can change the order of everything else so people see what matters most. You can show a maximum number of 12 apps, so make sure to put your most important ones first.
Review your Page timeline and Make Changes
Hover over a story and click on the star icon to make it span across the whole width of Timeline, which will really highlight this post and is ideal for videos and images.
If you click on the pencil icon you can 'pin' the post to the top of your Page, hide or delete it entirely.
At the moment you can't both highlight and pin to top. However, you could change the date of the post in edit settings to move it closer to the top of the page.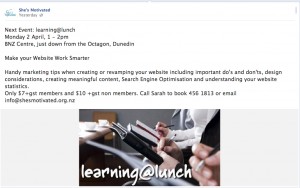 Messages Function
This is a new feature where users can message the page owner. Consider using this function when taking conversation offline. Remember though, if the person's issue is common, update the conversation with the resolution later. Notifications about new messages will appear right in your admin panel.
Admin Panel
By clicking the admin panel button at the top right a summary appears regarding the activity on your page and access analytics (insights). You can keep track of your activity on your Page from here and respond when people write on your Page timeline.
Arrange your Wall
You can choose to display posts on your wall according to whether they have been posted by the page owner (Posts by Page) whether they've been interacted with by friends (Friend Activity) or if they've been posted by friends (Posted by Others).
To access this function click the highlights button in the centre of the page on the wall. For most users, Posts by Page will be the preference. If you are running a competition or similar and choose Posts by Others ensure you have the appropriate volume of posts and are vetting them.
NOTE: You can now easily request a name change for your page. This name change is the title of your page, not the custom URL you may have set for your page. (You can request this here) Great news for people who have changed their company branding, have had a misspelling in the name or have other tweaks they have wanted to make.
Because the posts from your fans are in a separate area, your Timeline is now more focused on your story. People may be spending more time reading your Timeline rather than just coming to your page to ask a question. The more visually engaging you can make your Timeline, the better.
References: www.socialmediaexaminer.com, Facebook Help Centre, www.smk.com