Updates to Google's algorithms mean that social engagement, rather than search engine trickery, will yield top results. Each year Google changes its search algorithm up to 500 – 600 times. While most of these changes are minor, every few months Google rolls out a "major" algorithmic update that affects search results in significant ways. Panda, launched February 2011, started using artificial intelligence in new ways to enforce the best practices guidelines Google has long provided regarding optimisation. Penguin followed and goes further along these lines – emphasising the importance of quality content, originality and overall user experience.
Both the Panda and Penguin updates contain very clear messages for marketers: stop focusing on technology and tricks and start focusing on people. If your website appeals to people, it will appeal to Google's algorithms too.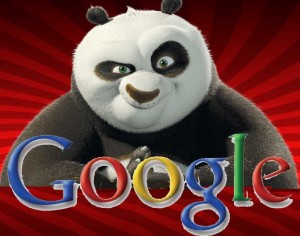 These updates have implications for more than your website - search engines are now placing importance on social media platforms and how the conversations within influence their views on brands and web rankings. This means that a brand can no longer rely on just on a well-optimised website to earn Google's attention. A brand must be a conversationalist, going where the people are and engaging them in discussion, and building upon your social reputation.
Key Points for Search Engine Rankings:
Authority and reputation
Quality content – original, well-written and relevant
Site speed - must be fast to download
User experience (Google measures the length of time the user stays on your website, ie longer time = better experience)
Social media engagement levels
Un-natural linking and other page ranking manipulations will be punished by google dumping the entire site
The usual optimising techniques such as unique title tags, clean URLs, quality inbound links all still count but now you must be more strategically focused - it's critical that your website strategy focuses on the bigger picture and how each piece of content will be seen by people and not search engine robots. Good design will play a role in ranking as well, as a good design works towards useability and trustworthiness.
If you need help with your website and social media strategy call Philippa on 03 474 1075.