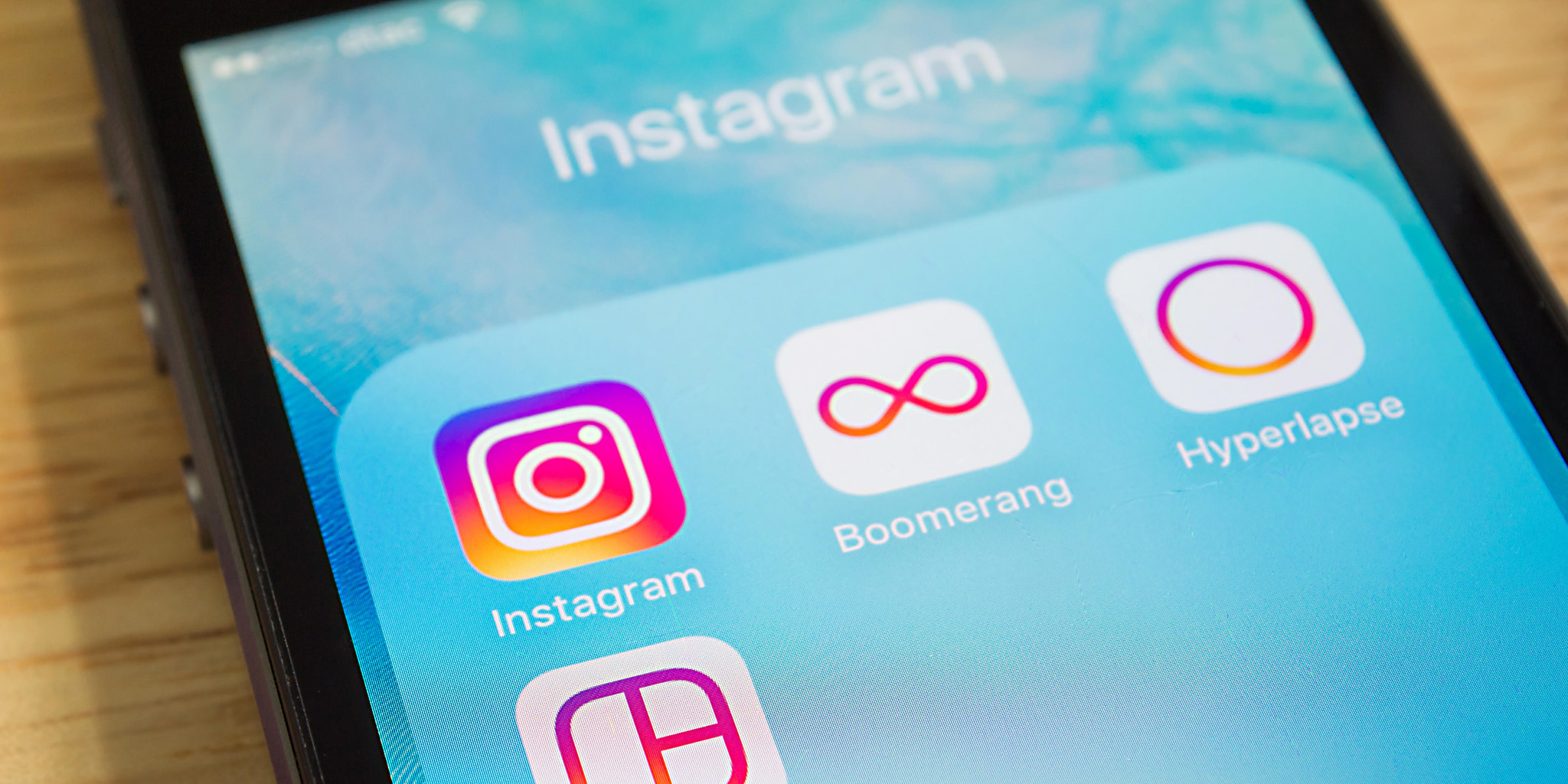 Instagram has kept us hopping this year! Our team has noticed several new features added to Instagram's reels, posting functionality, API, and more... Let's have a look at the latest updates and how they can work in your favour.
Pinned Posts or Reels
Instagram has launched a new feature to allow users to pin up to three posts or Reels to the top of their profile grid. For users of Facebook, this tool will be familiar as we have always been able to pin posts to the top of the Page.
The ability to pin a specific post to your profile is a welcome feature for users who want to highlight their favourite posts that may have been buried somewhere in their photo grid. The feature could also be useful for those who post frequently but want to highlight a specific post. Currently users have the option to pin Stories to their profile and now also their posts or Reels.
How to Pin a Post:
Select a photo or reel on the navigation page
Click on the three dots in the top right corner
Select "Pin to your profile" and that's it!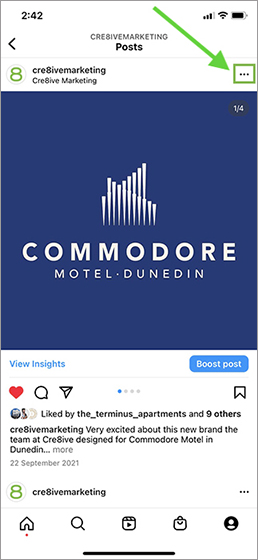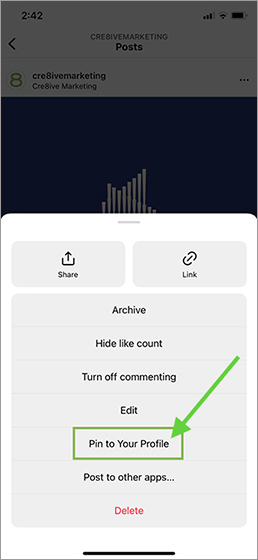 Once you have pinned a post, it will appear on the top of your profile page with a push-pin icon. To unpin a post, enter your profile page, repeat the steps above and select "Unpin from your profile".
Auto Captions on Reels
Want to watch a Reel without disturbing others? Auto captions function in Instagram can help you do that.
Rolling out earlier in 2022, this feature will let viewers watch a Story or Reel without having the need to turn on their volume. Anyone speaking in the video – their words will be automatically displayed in the caption. By default, it's turned on to make Reels more accessible and easier to consume.
To turn on the auto caption for the Reel you are watching, simply click on three dots on the top right corner of the Reel -> manage captions -> turn on the "Captions" button. To add Auto captions to the Reels you are creating, click the "sticker" button and select "CAPTIONS" in the list.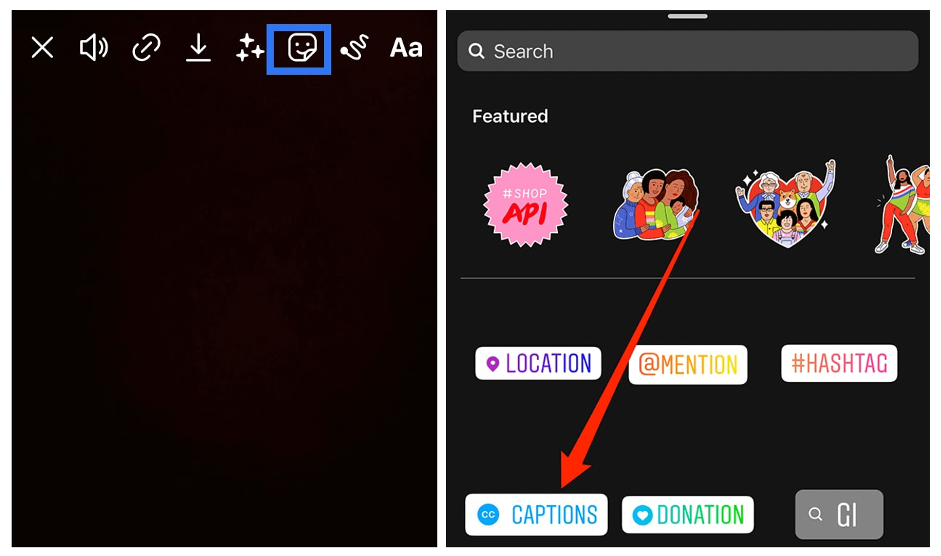 90 Second Reels are Here
Now you can create a longer video, up to 90 seconds. The time limit expansion should provide users the opportunity to better communicate with their audience and showcase their offerings.
"You will have more time to share more about yourself, film extra behind-the-scenes clips, dig deeper into the nuances of your content, or whatever else you want to do with that extra time," says the official Instagram blog post.
New Stickers for Reels
The Poll, Quiz, and Slider stickers, previously only available in Stories, will now be available on Reels as well.
Try to poll your audience on questions, test your viewers' skills, and ask them to share their feelings by adding Instagram stickers to your Reels.
No matter the content of your Reels, these will increase a level of interaction for your audience.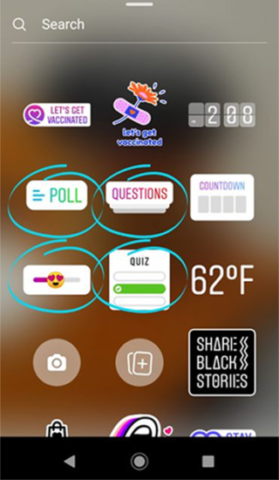 Templates for Reels
Instagram now allows you to select the existing Reels and use them as templates to create your own!
When you find a Reel that has a "Use template" button above the poster's user name, you can click on that button and enter the template editing interface.
Simply on "Add media" button and add or replace media sources inside. You can add both photos and videos as materials for your new Reel. Once you have finished, you add stickers, audio, and special effects as normal.
With this function, it is now easier than ever for you to easily create Reels without having to spend all your time editing and creating them from scratch.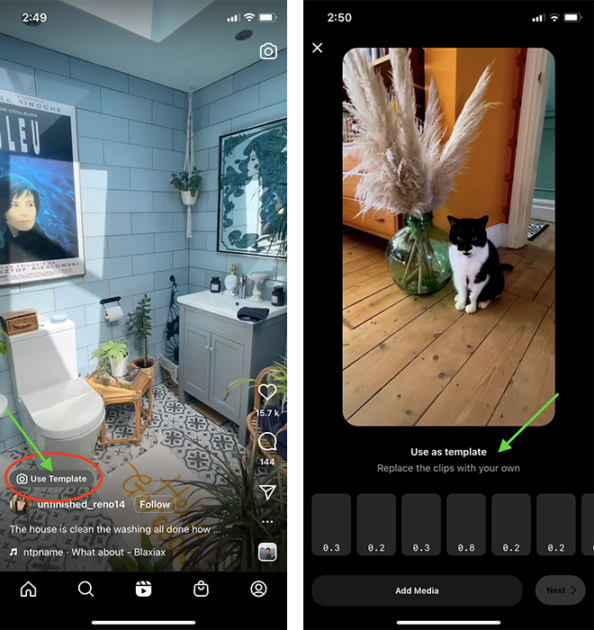 Import Own Audio to Reels
The updated Instagram now allows you to add your own audio (voiceover, sounds, music, conversations, etc.) into your Reel-making!
You can save the desired audio file to your local mobile storage and add it as your own audio to your Reel. You will see the new button called "Import" next to the "Saved" button once you click on the "Music" icon when making your Reel.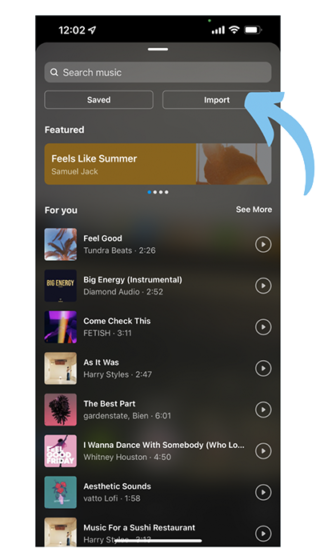 API Opened Up for Reels
With Instagram Meta announcing that it is launching the Reel APIs for external uses, the third-party platforms will be able to create and schedule Reels and manage related activities in their Instagram accounts.
With API access, third-party platforms like Hootsuite, Later and Sprout Social can keep track of their social posts much easier and they can track cross-platform posts and activities in one place. The current API enhancements include Content Publishing, Insights, Comment Moderation, Hashtag Search, Business, Discovery, Mentions, Promote API, and Instagram Basic Display API.
Reels Cross Posting
Want to create a Reel for different platforms? Instagram's new cross-posting function makes it easier to do that. Now you can automatically cross-post Instagram posts, Stories, and videos (Reels) to Facebook.
To check your cross-posting settings, tap your profile picture, then the menu icon. Choose "Settings" -> "Account" -> "Sharing to other apps" and then you can see the accounts liked to your IG account.
A great way to re-purpose your content and extend your reach!
More NFT Testing
Another new feature coming on Instagram Meta! Instagram Meta is now testing non-fungible tokens (NFTs). The token collection is expected to include art, images, videos, music, and trading cards. The initial test involves a small select group of U.S.-based creators and collectors. For this test phase, they're expanding access to more countries, so it won't be long until NFTs are widely available on Instagram.
Provide/Get Quotes for Services on IG
One more new function on Instagram Meta – they are testing a "Get Quote" button with select businesses. This button will allow the users to create questions in their profile or add a "Get Quote" sticker to their Stories to ask their customers questions.
Once customers fill out the questionnaire, they can then quickly request a quote from the business about a product or service. This new feature facilitates e-commerce leads and business-customer conversations.
Instagram's New 'Notes' Test
Instagram is also testing a new message function called "Notes".
On the top of your inbox page, the user can create notes and see the notes created by their followers whom they have also followed back. You can create and share a note by clicking on the "+" button, inputting the message (no more than 60 characters), and sharing it with whoever you want to send the messages to.
Replying to a note will trigger a chat thread with the note creator, which will be private and only accessible to two of you. The notes are going to remain on your page for 24 hours and will be deleted automatically after that.
As it is still in the testing stage, it may not appear on all the users' devices now but it is already on its way!