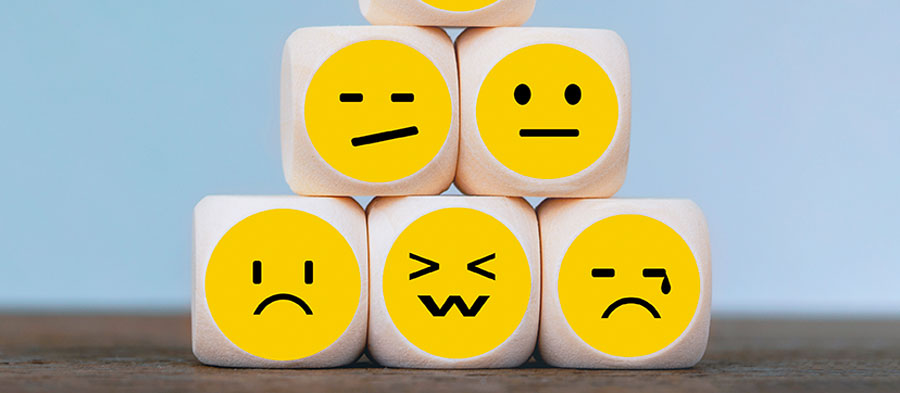 Managing online reputation effectively is crucial for businesses. According to Invesp, 88% of customers say that their purchasing decisions are influenced by online reviews as much as personal recommendations.
While negative feedback cannot be eliminated, it can be managed and leveraged as a source of valuable insights. It is impossible to please everyone, which means someone inevitably is going to say something negative about your business on social media or online review platforms such as your Google Business Profile. 
According to a study in the Journal of Consumer Research, customers are more likely to share negative experiences twice as much as positive experiences. Therefore, it is important to find and utilise ways to manage negative online reviews and their potential impact on your business.
Here are 10 pointers on how to handle negative feedback:
Avoid engaging with trolls and defamatory reviews

Respond promptly and mindfully 

Don't delete genuine comments

Take sensitive conversations offline

Acknowledge criticism 

Find solutions and potentially turn critics into fans

Use feedback as fuel for growth

Handle negative posts professionally 

Request the removal of fake and misleading reviews and delete comments that only serve the trolls

Have a heart
Keep reading to learn how to integrate these valuable tips.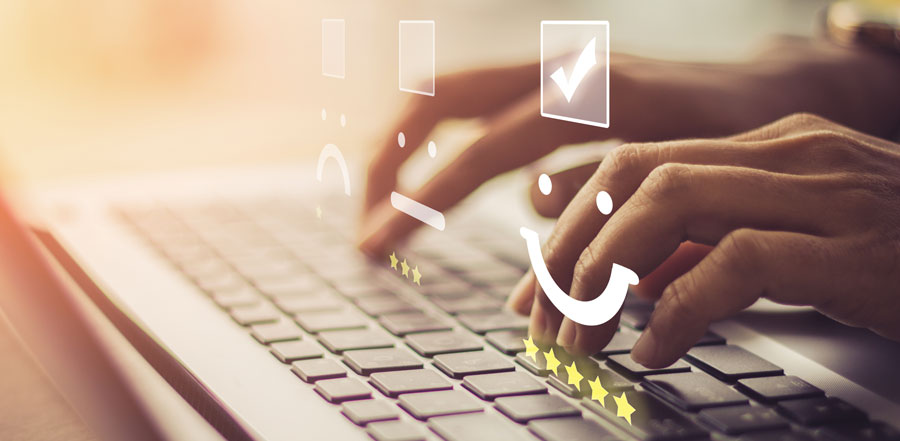 Don't feed the Trolls
Keep an eye out for people just looking to cause trouble.

Troll-baiting can get ugly quickly. Avoid confrontation.

If a review is clearly defamatory ask the site to have it removed.

You can also block the user on Facebook

.
Engage Mindfully
Be mindful of negative comments and respond to the complainer as quickly as possible. Ignoring a problem is only going to make things worse. Negative comments, when left unattended, tend to snowball quickly. When someone expresses a negative opinion about your brand, respond calmly and courteously. More importantly, avoid getting personal and never engage in an attack or retaliation.
See this example showing how Eden Orchards was able to use this feedback on their ad to explain their packaging choice.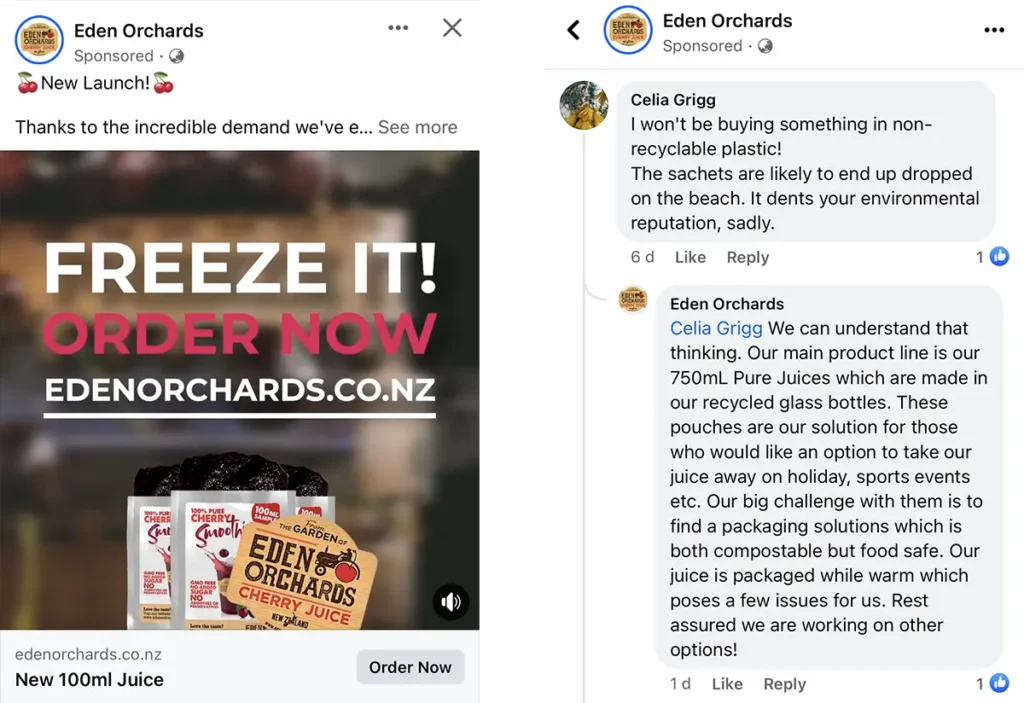 Don't delete the comment
Deleting valid comments will anger the customer and they might end up telling more people about this experience. 
Instead of deleting, respond by acknowledging the situation and that you would like to come to a resolution and offer a means of contact offline. Social media can be a great channel to surface a problem, but it's not always a great place to try and solve it.
There's nothing to be gained by picking a fight with a customer or community member online, and it can put the brand reputation at risk.
Find a Solution
When dealing with complaints, it is crucial to discern between customers  who are simply venting their frustrations, and those who are genuinely sharing their experiences to help you identify what needs to be improved in your business. 
Through these complaints, you may decide to act proactively and find solutions for your customers and discover how your business can develop moving forward.  
Remember not to take these complaints to heart, embrace the criticisms as these will help improve your business. In a survey conducted by Harris, it found that among customers who received responses for their negative reviews, 18% of those became loyal customers as a result. Now that's a turnaround any business would be happy with.
Use Feedback as Fuel for Growth
Criticism or complaints online can be painful, but in reality, they're a gift.
Consider critical posts as opportunities to identify weak links in your operations, communications, or customer service processes. Even if you can't solve the problem immediately, simply acknowledging the issue, apologising, and communicating what you're doing to investigate or address the problem can go a long way towards mending fences with an upset customer.
Often, the act of communicating and acknowledging the misstep can turn a critic into a fan, simply because many companies don't do it well or at all.
Dealing with Negative Posts and Trolls
Community dialogues, such as on social media, should be authentic and balanced. A degree of negative feedback is to be expected and at this point, you know how to avoid trolls, directly address concerns, and find solutions.
However, there are some matters that require further attention: for example, posts with offensive and sensitive material and those with profanity may be immediately taken down or deleted.  
Extreme trolling is also an entirely different matter. If they repeatedly breach your community guidelines, you can ban the user from your page. If they violate Facebook's terms, do not hesitate to report them.
Never get personal 
Be considerate and provide a unique response, but avoid getting personal and never engage in an attack or retaliation.
Request Fake or Misleading Reviews Be Removed
Reviews may not all be reliable - some users mistakenly review a company that has a similar name or possibly spam. When reported to the platform, these types of reviews may be removed because they typically violate terms of service agreements.
Have a Heart
Remember, behind these negative comments, complaints and criticisms are people who may have felt dissatisfied with their experience in your business. 
Keep in mind that their complaints are valid and what may seem straightforward to you may seem confusing to the customer. So be patient, address their concerns by also apologising, and find solutions.