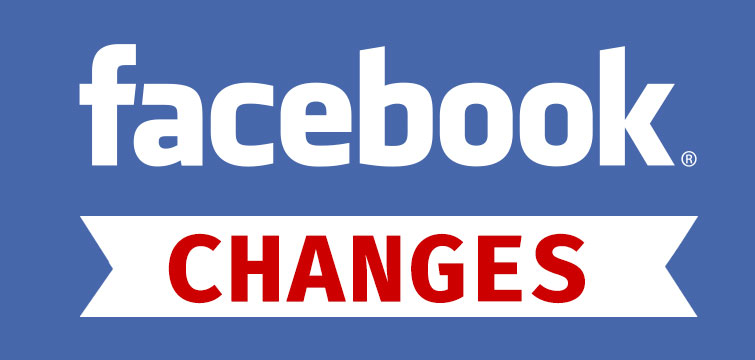 Facebook introduces new features and updates on a regular basis and it's hard to keep up. However, here are some key changes you should be aware of:
The design layout of all business pages is changing:Existing


will become


Be prepared for these changes that will happen within the next few months.

Improving Ad Performance with the Carousel Format for Images
Last year, Facebook began to roll out the carousel format for Facebook ads, which let advertisers showcase multiple images and links in one ad. Since then, Facebook has reported that advertisers have seen carousel link ads drive 30-50% lower cost-per-conversion than single-image link ads.Advertisers can display 3-5 images with separate links and Facebook believes that the carousel format is attention-grabbing and helpful for both direct response and brand awareness marketing.
Within this single advert you can direct people to specific locations on your website.

Tip: Your imagery should always look high-quality – keep to image sizes and text length:
• Recommended image size: 600 x 600 pixels
• Image ratio: 1:1
• Text: 90 characters
• Headline: 40 characters
• Link description: 20 characters

Be careful when adding text to your post images as you cannot have more than 20% text. See how much text is on your image.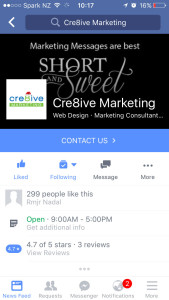 The Call-to-Action mobile button changed
The mobile version of your Facebook Page now has a Call-to-Action (CTA) button directly under the page cover image. It is now bigger, brighter and more prominent.
You can either have a link to your website or you can add a 'call button'. The downside of this improvement is that once you add the phone option, the desktop version of your Facebook page does not have a 'Contact Us' CTA anymore. The Website Button is shown on all devices however. We have created a guide on how to set up your call to action.

The two Desktop Versions:

- Website Link included

- When you add the phone number, the link disappears
New Shop & Service Sections
Facebook rolled out two new sections for every business mobile page.
The Shop section helps retail businesses bring their products to the forefront of their Page, while the new Services section enables service businesses to showcase their offerings at the top of their Page. For example, a spa can add their services menu to their Page or highlight the line of products they sell, helping people get to know their business faster.