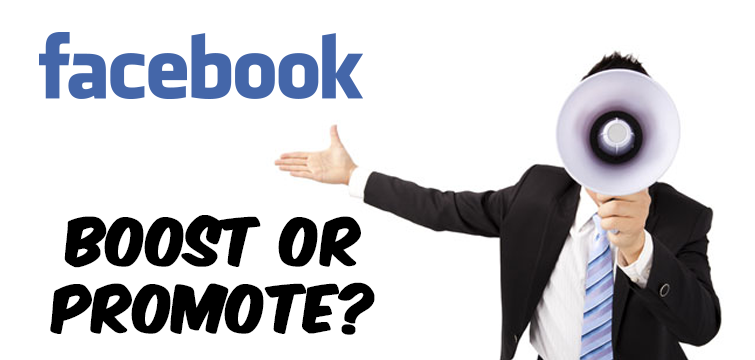 With Facebook organic reach on the decline businesses must seriously consider paying for their posts to appear in the news feeds of their fans. Don't pay for every post however, choose the best ones. What are the options?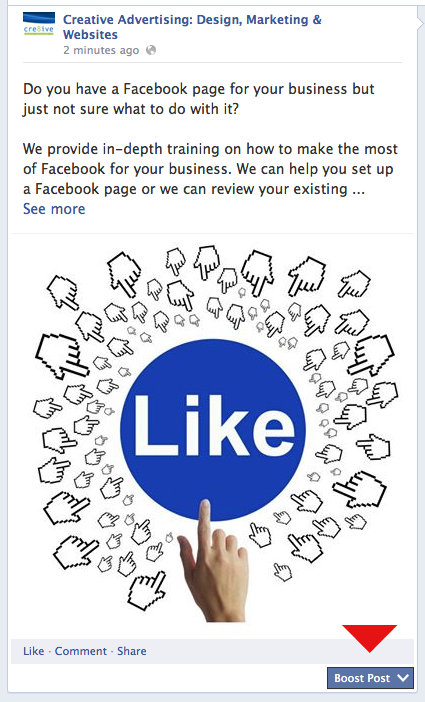 Boosting a post is the most straightforward option.
When you're publishing your post you can simply choose to boost by clicking the 'Boost Post' button in the lower right corner of your post. Boosting posts is the quickest and easiest way to increase the reach of posts that need to be seen soon, for example latest news and links with rich media like photos or videos.
After you click 'boost' you then have the option of  "People who like your page and their friends" or "People you choose through targeting."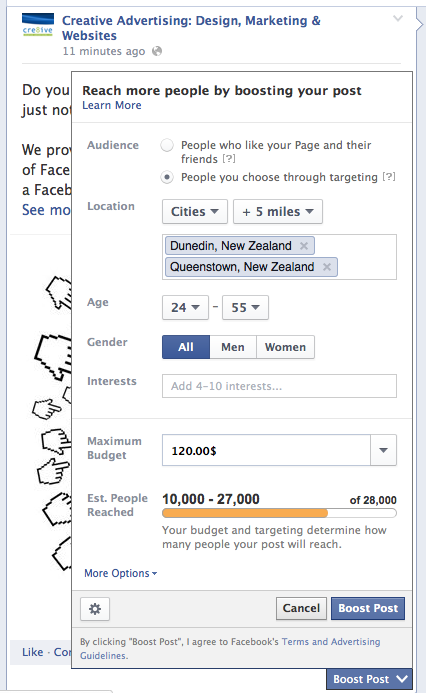 One problem with choosing the first option is that your fans' friends may not be interested in your business and may not be located in the area you want to target. Which means you may be wasting your budget by paying for your post to appear in their news feed.
If your goal is to engage your current fans, don't choose the first option. You're better off using a promoted post and choosing that the ad only go to your community. However, if you've already boosted a post to fans and their friends, you can still change your audience. Just go to your Ads Manager and turn off the segment of the ad that goes out to friends of fans.
If your goal is to drive some targeted traffic to your website, or reach a new audience, then choose the second audience option 'People you choose through targeting'.
When you boost a post, the ad results show up in your Facebook Ads Manager where you can access the results and run more detailed reports.
Tips for Which Content to Boost
Make sure you only promote your own content and direct traffic back to your website, not someone else's.
Select content that's helpful for your audience. Highlighting sales messages from time to time is acceptable but primarily choose content that will be of value for your audience.
Content that should definitely be promoted is where you harvest email addresses. If you're offering something for free with an opt-in, definitely promote that content so you can transfer as many fans to your email list as possible.
It's important to  note that Facebook has guidelines about images only having '20% text on photos'. If your post has a link in it and the link pulls in a photo that has too much text, you won't be able to boost or promote it.
Promoting a Facebook Post
This is achieved via the Facebook Ads Manager and gives you more options when it comes to targeting, budget and bidding options. For example, this method allows more options regarding the audience you want to reach, and allows you to pay per click or set a daily limit. The results are also shown in Ads Manager. On the downside, setting up a promoted post takes more time and requires some forward planning.
To promote a post, go to https://www.facebook.com/ads/create/ and select Page Post Engagement. Use the drop-down menus to choose the page and the exact post you want to promote.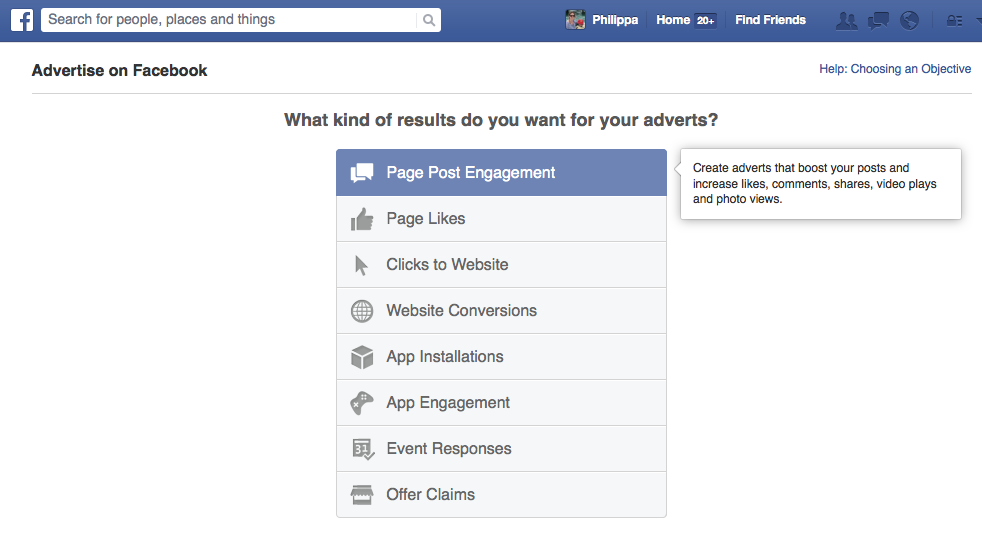 You will see the 'Offer Claims' use this option if you want to promote some kind of deal. With one of our clients, Back in Motion, we offered 50% off massage for new clients and this method worked well – over 75 people 'claimed the offer' where they received an email. (Facebook generated an automatic email with information we provided).
So it is better to boost or promote?
It really depends on the type of post and timing. Many marketers use the boost post option because it's easy and accessible. This doesn't necessarily make it the best option to reach the perfect audience however. If you have the time and you have a really great piece of content you want to push, promoted posts should be employed first as it allows more control over who sees your ad and how you pay for it.
If you would like help setting up an advert or campaign, call 03 474 1075 or email cre8ive@cre8ive.co.nz