No matter the size of your company, Facebook can be a powerful marketing tool if used correctly. Facebook provides your business the opportunity to build longterm relationships with your clients.
We provide in-depth, customised training on how to make the most of Facebook for your organisation. We can help you set up a Facebook page for your business or we can review your existing page and provide recommendations for improvements. We will discuss how it should fit into your overall marketing strategy, how to develop a marketing plan for your Facebook page and legal issues. We also go over how to use Facebook – tips and tricks for posting and making the most of what it has to offer – like using the scheduler function, moving icons around, how to create events, best image sizes and more.
We offer one hour and two hour sessions but these can be adapted to your situation.
Option One - 1 hour Facebook Training
Review of existing page and recommendations for improvements. The training is tailored to suit your requirements and will include:
Establishing an online voice
The importance of knowing your target audience
Identifying objectives
Developing a content strategy and calendar
Ideas about what to post, when to post
How to use the URL shortener and measure results
Review your privacy settings, about description and use of milestones
Facebook Tools: How to use the timer delay, manage tabs, create an event & pinning posts
Option Two - 2 hour Facebook Training
Discuss how your Facebook page fits into your overall marketing strategy.
This session includes the above bullets and will also cover:
Mapping a customer response plan – i.e., how to handle enquiries and any complaints
Measuring results
How to maximise your use of images and graphics including correct ratios to get larger images showing in news feed
Facebook debugger tool
Facebook Apps - what to use these for
Legal requirements (NZ and Facebook guidelines)
Social media disclaimer
Notes function
Overview of Facebook advertising options and why you need to pay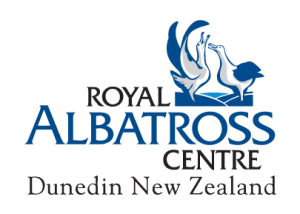 We did training with the Royal Albatross Centre and this is what Chris said
"Cre8ive gave us a training session on managing and promoting our Facebook business page - it was really helpful and recommended for others. Thanks Cre8ive"
Call Philippa to discuss your requirements 03 474 1075 or email philippa@cre8ive.co.nz